YouTube Announced 5 New AI Tools To Help Creators That Will Be Available In 2024
Hey there, YouTube creators!
Have you ever dreamed of shooting a YouTube short in space, or perhaps on a sun-kissed beach without leaving your room? Or have you thought about dubbing your video into multiple languages to reach a global audience without the hassle of manual dubbing? Well, YouTube is going to turn these dreams into reality with the introduction of 5 new AI tools. Let's take a journey through these game-changing features that are set to revolutionize your YouTube creations.
Dream Screen: Unleash Your Creativity
Now you can make the background of your short video as you want with just one text. Let's say: You wrote Panda Drinking Coffee and this AI feature will create videos for your YouTube shorts. And you can make this background in both image or video format. No need to take the hassle of green screen anymore with this feature.
YouTube Create: Edit on the Go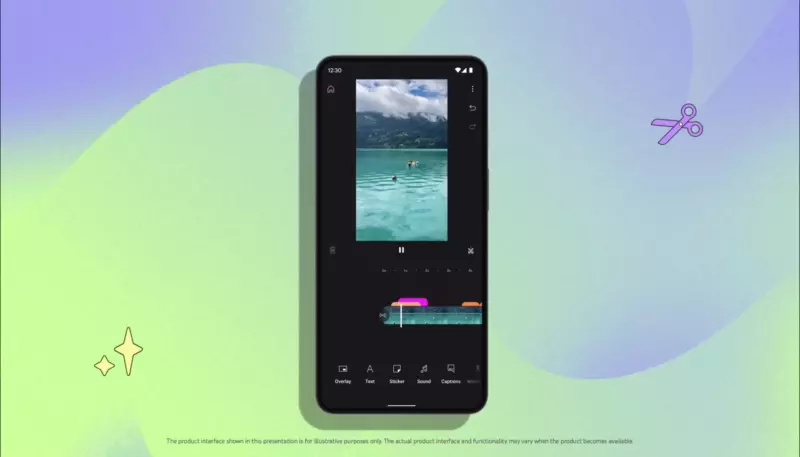 YouTube content creators will no longer need Kine Masters and Cap Cut as YouTube is launching its own video editing app. Which makes it easy to edit and create high-quality videos directly from your phone. It's called YouTube Create, where you can add auto-generated captions, noise cancellation features, and thousands of royalty free music. It has now been launched for Android in selected countries and the feedback has been very good. So if you're always on the go, you can still create amazing videos without having to sit at a computer.
AI Insights: Your Personal Content Advisor
This feature is very cool. Many times, content creators are stuck after creating a content that what to create, how to create, how to start and to eliminate this problem, go to AI Insights and just write a text and tell them that you want to make a video on this topic. Then YouTube's AI Insights will tell you which points to present the video in a beautiful way. And will also give an idea of what the thumbnail should look like. Not only that, this AI Insights will also report how your audience likes to watch videos on that topic.
Aloud: Speak Everyone's Language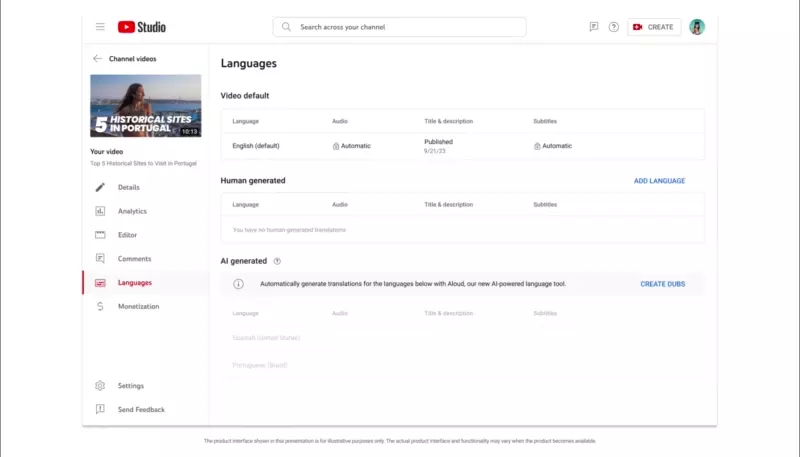 Suppose you made a video in English but you want to spread your video globally, this AI dubbing tool will work perfectly for it. Earlier there was an option to use only subtitles to understand other language videos, now this tool will provide not only subtitles but also dubbing for you. Select the language you want to dub your content and AI voice will dub your video in the next language. Manual dubbing requires a lot of time, effort, and money but if this AI feature really comes, it will be of great benefit to content creators. Not only the content creators but also the viewers will have many benefits such as: It is difficult to watch subtitles and videos together, so if the video is dubbed in your own language, you will not need to watch the subtitles to understand the difficult speech.
Assistive Search in Creator Music: Find Your Perfect Sound
Finding the perfect music for a YouTube video used to be a time-consuming process of going through the YouTube music library and listening to tons of music, but now it's a lot easier. It can recommend music based on the mood, genre and subject of your video. For example: you want some upbeat music for your blog, write an order, then this AI tool will suggest 2 to 3 music according to your video and you can easily use them in your video by listening to them. So if you're not sure which music to use, the helpful search in Creator Music can help you.
When Will YouTube Creators Be Able To Use These 5 New AI Tools?
These new AI tools are expected to be available to creators by early 2024. I can't wait to see how creators use these tools to create new and innovative content.
I'm especially excited about Dream Screen and Aloud. I love the idea of being able to add AI-generated backgrounds to my videos, and I think Aloud is going to be a huge game-changer for creators who want to reach a global audience.
I can't wait to see how these new AI tools are used to create new and innovative content on YouTube. I'm sure that creators are going to come up with some amazing ideas.
So what do you think about the new AI tools? Are you excited to try them out? Let me know in the comments below!