How to Quickly Install Google Analytics Global Site Tag in WordPress (gtag.js)
Google's new Global Site Tag (gtsg.js) lets you send data to your every Google marketing tool.
If you haven't already upgraded to Google's new global site tag, I'm here for you.
Today, I'll show you how you can install Google Analytics global site tag in WordPress in a minute!
Yes, you can easily upgrade the new tag with MonsterInsights very easily.
Install Google Analytics Global Site Tag in WordPress (gtag.js)
It's important to install the new Google analytics global site tag (gtag.js) because Google will use this tracking tag in their upcoming features.
We will use MonsterInsights to install the new gtag.js. MonsterInsights is the best Google Analytics plugin for WordPress.
The best thing is, if you have other analytics code running with other plugins, you won't have to update them.
MonsterInsights will automatically update those codes with Analytics.js.
However, for doing this, you have to simply purchase the MonsterInsights pro version or the free version.
After installing the MonsterInsights plugin, you have to connect your Google Analytics account with MonsterInsights. You will get the "Use Global Site Tag (gtag.js) option while connecting the plugin with Google Analytics. Check the image below: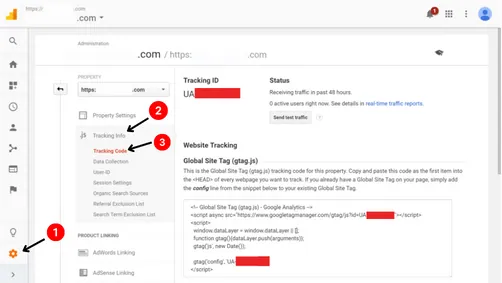 So, now you know how to install Google's new global site tag (gtag.js) within a minute using MonsterInsights. MonsterInsights is an awesome Google Analytics plugin with lots of custom event tracking features. For unlocking all the MonsterInsights features, you have to purchase the paid MonsterInsights plugin. As a TechBattler reader, you can get 50% OFF in any plan of MonsterInsights.
I hope, this article will help you. Do not forget to share this article with your friends.
Tada!