Top 4 Website Resolutions for New Year
Have you set your website resolution for the new year?
Well. If the answer is a big "No", I'm here for you.
Remember what "Kim Ki- Taek" said in the movie- "Parasite"?
"What kind of plan never fails?"
"No plan at all"
Wait, you are not writing a movie script. It's your website that we are talking about.
You must have a proper plan and goals for your website. Yes, for every single year!
The competition between the web owners is very high that you have to be smart enough to bit them.
And here it comes- The New Year Resolution.
The Main Purpose of Website Resolution
It will be easier than ever when you know what you are going to with your website.
Time has changed. Webmasters are modifying their strategy.
You have to have a deeper look at your website's performance for your targeted goals and find a way to improve in the next.
In a sentence, it's the resolution that decides how you going to get the best output for the upcoming days.
Today, I'll share the top 4 website resolutions that you can apply to maximize your website and online business strategy.
5 Website Resolutions for New Year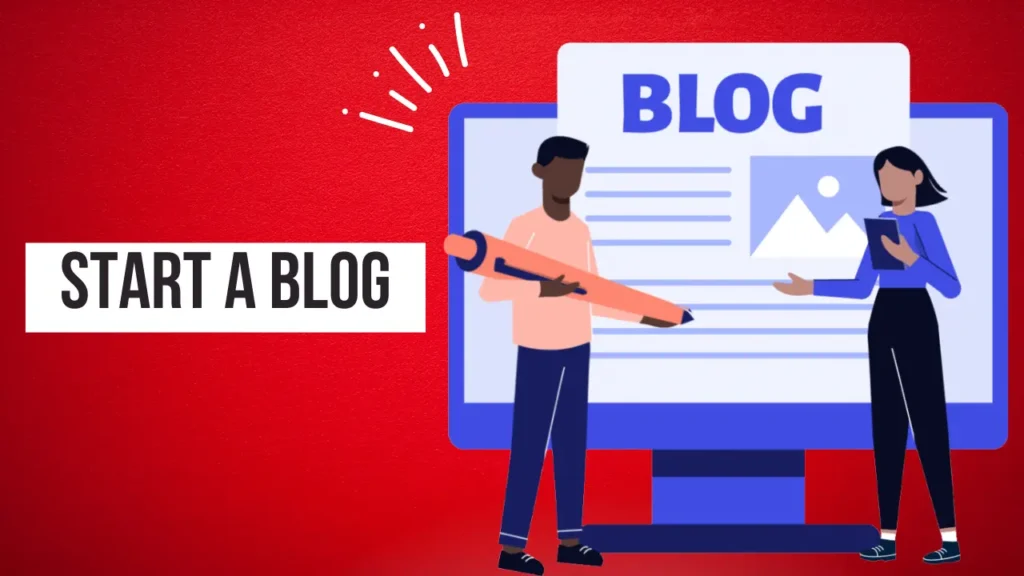 Blog is the best influencer for website visitors.
No matter what your website niche is, blog will help you to boost your conversion rate.
The pros of creating a blog section for your website are huge.
If you search on google, you'll find that blog generates the most loyal customers for a website.
It will build trust among your site visitors. Besides, you will get a new audience who are interested in your website content and services.
So, if you have not created a blog section for your website yet, it can be your no.1 new year resolution for your website. And mark my words, it will boost your conversion rate.
You can read my in-depth article to know how to start a blog: How to Start A Successful Blog and Make Money From It (2023)
2. Create Brand Awareness on Social Media
Do you know that social media plays a vital role to increase your website traffic?
I hope so. But, you may find on the internet that many bloggers discourage spending enough time on social media marketing.
It's totally wrong. Organic traffic is indeed the best thing for your website. But, it's important to generate both social media traffic and organic traffic.
You have both ways. So, why would you ignore a chance?
Rather, social media traffic is a big influencer that motivates visitors to be a "customer" and avail the service.
So, if you haven't published content on social media like Facebook, Twitter, Linkedin, Reddit, etc. start it from now on.
Like I said earlier, you have to have a plan. You have to analyze your previous year's performance and make decisions to improve.
Google Analytics lets you track and specify your website's traffic and sales.
It lets you set goals for your website and track if they meet the criteria. It shows in-depth traffic and sales data that makes you certain of your website performance.
Also, you can get the data like- visitors country, IP, keywords that drive traffic to your site, and lots more.
However, Google Analytics has a not so "Beginner-friendly" interface and features.
Hence, you can use MonsterInsights, the best Google Analytics plugin for WordPress sites.
It gives you get all the Google Analytics data directly on your WordPress dashboard.
You won't have to write a single code. Most importantly, it provides lots of custom tracking features and helps you to set your goals easily.
Also, it has a year-in-year review data that shows you how your website performed in the previous year and lets you set goals for the new year.
You can read my review on it:  MonsterInsights Review
MonsterInsights is both a free and paid plugin. If you want to unlock all the features, you have to purchase the paid plugin.
As a TechBattler reader, you can get 50% OFF on any plan.
Whether your website is based on a service-providing agency or other related niches, Email marketing is mandatory for all aspects of the websites.
Email marketing is one of the best ways to reach out to your customers.
It's not a secret anymore that email marketing is a beast sale converter.
Creating an email list is important for email marketing. There are many email marketing service providers on the market.
Constant Contact is one of the best email marketing service providers that are so beginner-friendly.
Improving your website depends on your strategy and plans. You can always have a new resolution to try. If you try the resolutions that I described above, I hope, it will help you to put your website one step forward.
If you have any thoughts, leave them in the comment section. Good luck!